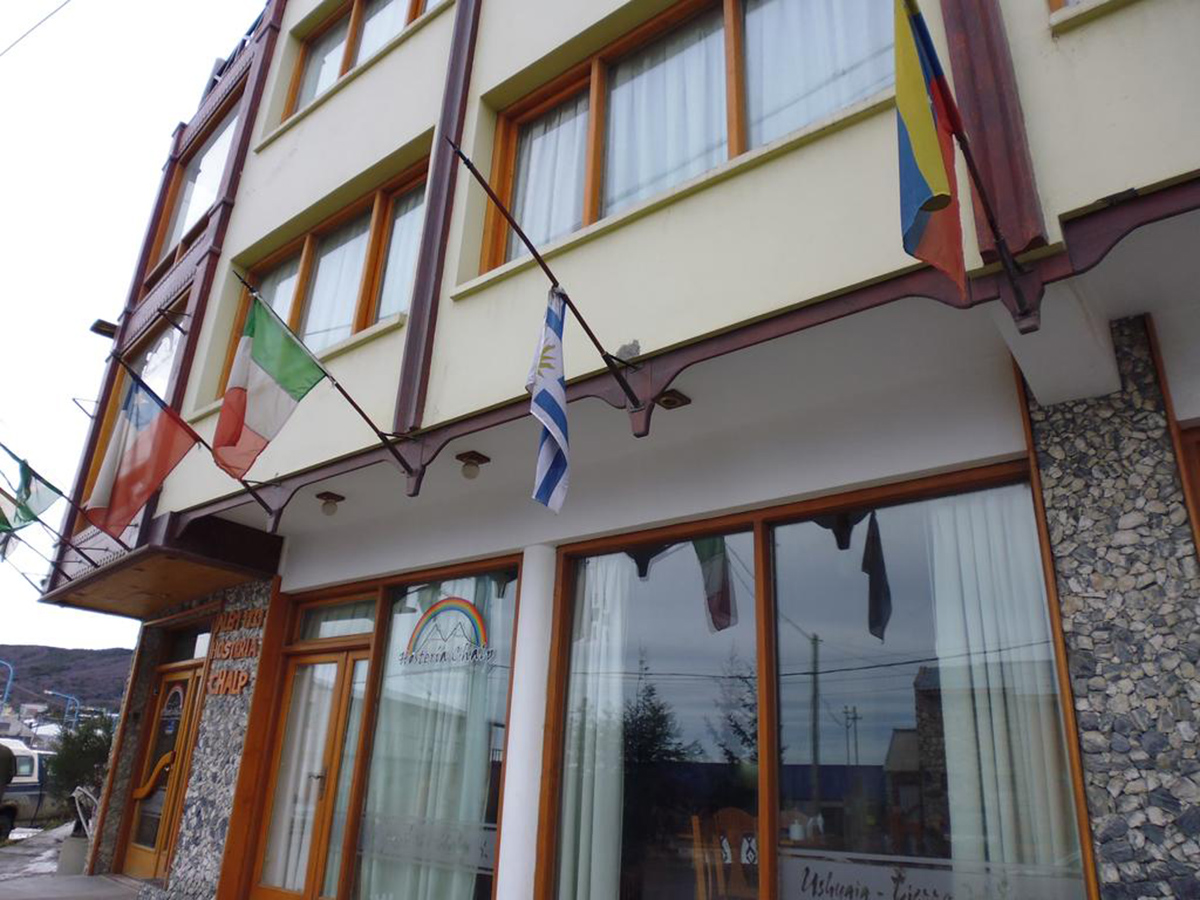 Your place at the End of the World...
Welcome to Hostería Chalp at the End of the World, the beginning of everything (Ushuaia), the place where you can fully enjoy the nature and beauty of its surroundings, with a perfect balance between land, air and sea.
From our facilities you can enjoy a splendid view of the city and its surroundings.

We offer you a place with moderate prices but with the quality, comfort and warmth of service that you deserve, -The Best-.
That is why we will be in contact with you and your family to ensure that your stay in Ushuaia is remembered as those special moments of life that one is always willing to repeat.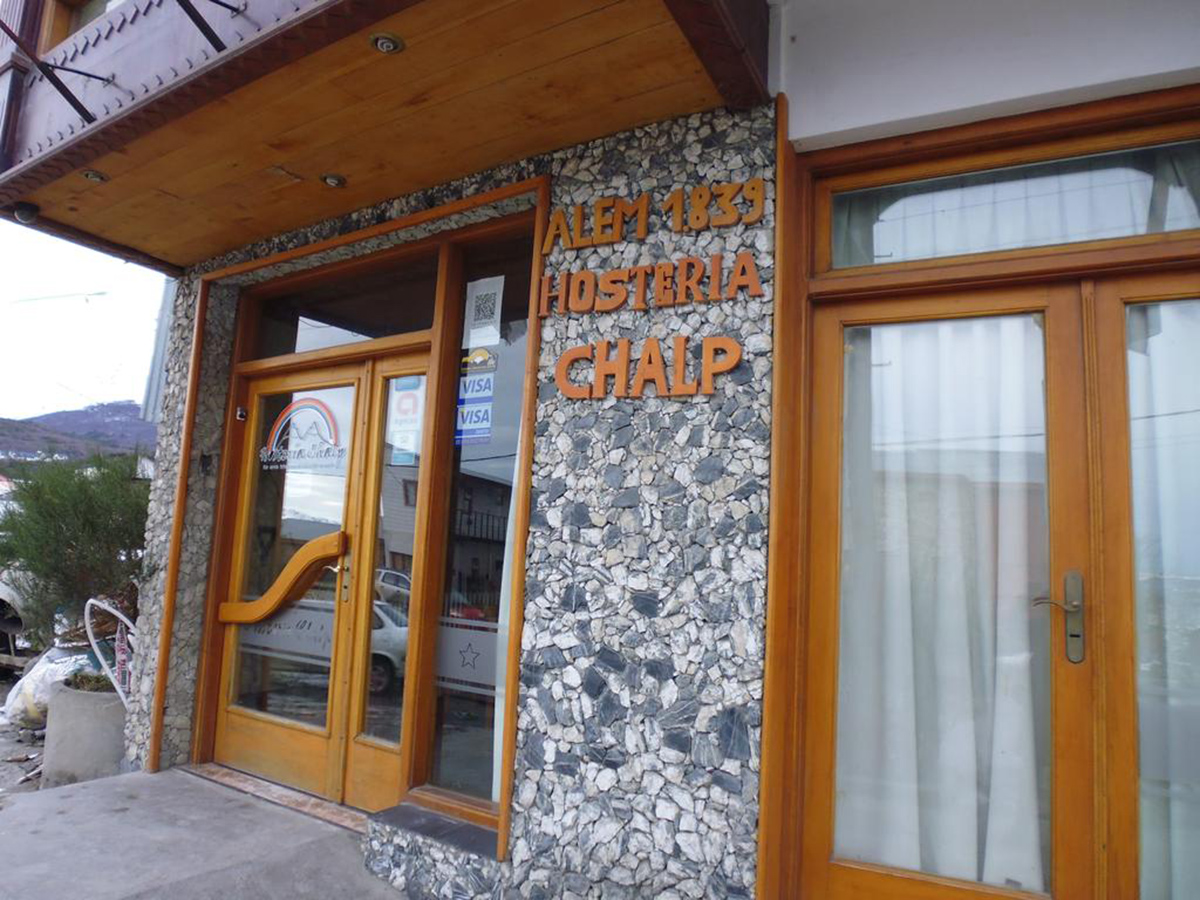 All of us who carry out this endeavor know that Ushuaia not only marvels with its landscapes but also falls in love with its snowfalls and beautiful sunrises, which allowed us to create a great space, which many call "at home".

Trajectory:

After 12 years of experience we continue to grow every day with each guest that stays at our Inn. We have a bilingual work team that will be at your disposal for what you need.

In recent years we have worked with countless groups of travelers and athletes of different ages who have visited your city, for this we have rooms that vary from double, triple, quadruple and even quintuple, all with the same comfort and all of the services.

We want to open the doors of our house and make them part of this history that has no end ...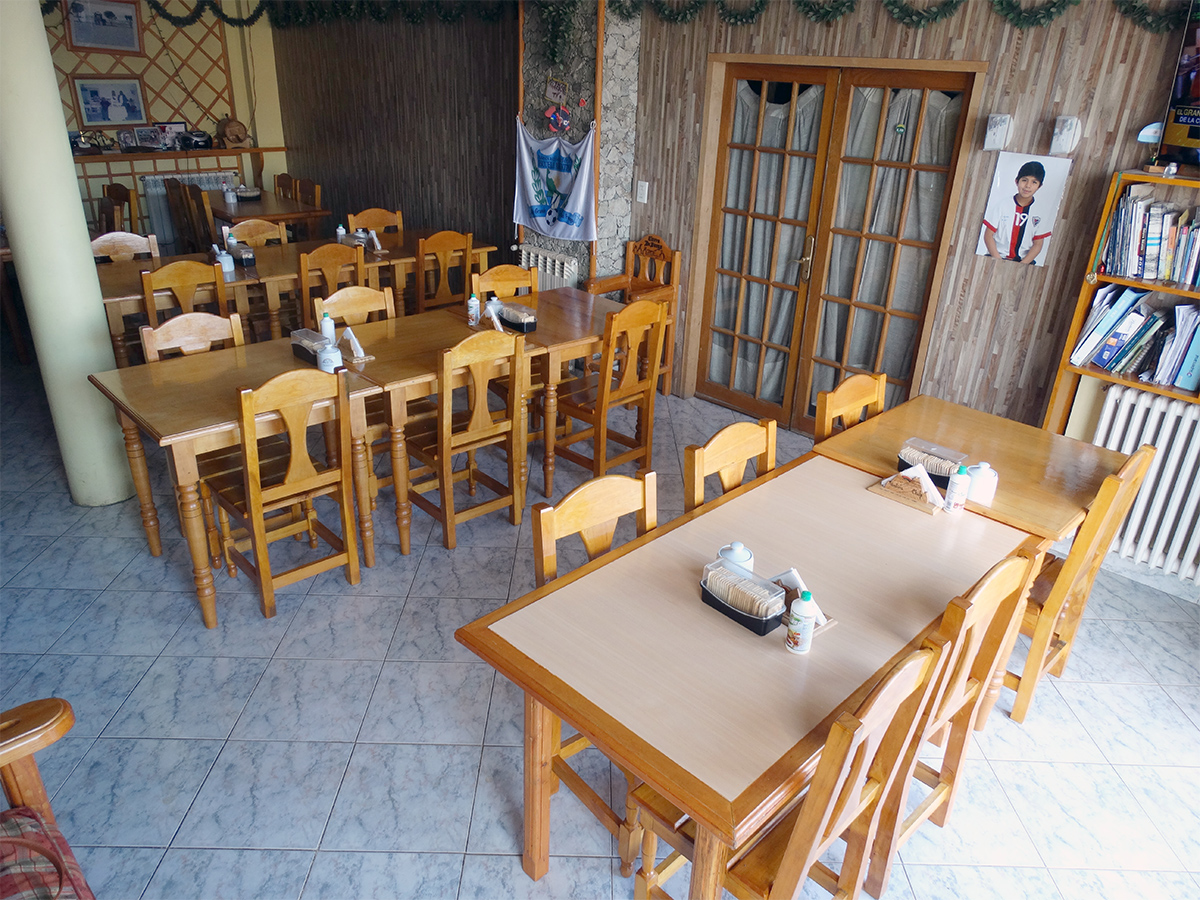 To make you feel at home, with all the services designed so that you and your family enjoy the best comfort.

Amenities with additional cost:

We offer a warm, family atmosphere, harmonious but far from any formality. Every detail you find in your stay, from the furnishing to the decorations, were handcrafted in lenga wood creating a comfortable atmosphere.

The rooms are large and nicely decorated, in a comfortable way, in a rustic style, with furniture in carved wood and local drawings of the place.

The rooms and bathrooms are in exceptional condition. The entire building as well as its surroundings are monitored with security cameras.

Calm and family atmosphere.
By booking directly on our website you always get the best available rate.

Por favor complete el formulario, envíenos su consulta y a la brevedad nos comunicaremos.